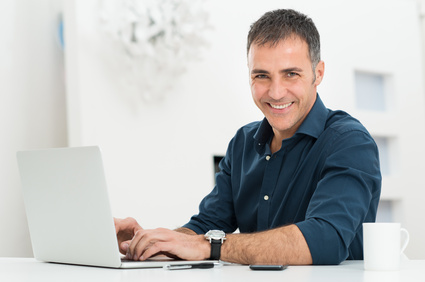 Terms And Conditions
Terms and Conditions
These terms constitute the entire agreement ("Agreement") between the purchaser of the services described herein ("Customer") and E-Tech LLC ("E-Tech"). By engaging E-Tech to provide the services, Customer agrees to this Agreement.
Services Provided:
Customer engages E-Tech and/or its partners or subcontractors to inspect, evaluate, and identify the problem (if not already identified); and/or retrieve, or minimize the damage to, the equipment/data/media; and/or provide other services as may be requested by Customer from time to time.
Refund Policy:
REFUNDS WILL NOT BE PROVIDED FOR QUICKBOOKS SERVICES UNDER ANY CIRCUMSTANCES. E-Tech provides no refunds for, makes no warranty for, and accepts no liability regarding purchases you make on the E-Tech Sites or the E-Tech Services.
Cancellation Policy:
Cancellations are processed upon receipt of the cancellation request. Upon cancellation, all fees and charges are nonrefundable.
Independent Contractor:
E-Tech states and affirms to Customer that it is an independent contractor. It shall have the direction and control of its employees in the provision of services to Customer. Nothing contained in this Agreement shall be construed so as to create a partnership between the Parties or to authorize either Party to act as a general agent of the other Party. Neither Party shall have any authority to make contracts, commitments, statements or representations on behalf of the other Party, except as set forth in this Agreement.
Compensation:
Customer agrees to pay E-Tech all sums authorized from time to time by Customer, which will typically include charges for E-Tech services, shipping and insurance (both ways), and actual expenses, if any, for part, media and/or off the shelf software used in the services. Unless otherwise agreed to in advance by E-Tech, all such sums are due and payable in advance, by company check, bank money order, or credit card.
Limitation of Liability:
By using our services, you agree to the following limitations of liability:

E-Tech will not be liable for any direct, indirect, incidental, consequential, or punitive damages arising out of your use of our services. This includes, but is not limited to, damages for lost profits, lost data, or damage to your equipment.
E-Tech will not be liable for any damages caused by viruses, worms, Trojan horses, or other malicious software.
E-Tech's total liability to you under this agreement shall in no event exceed the total sums paid by you to E-Tech.
This limitation of liability shall apply to all claims arising out of or relating to this agreement, including but not limited to claims for breach of contract, negligence, strict liability, and misrepresentation.

You agree that E-Tech shall not be liable for any damages arising out of or relating to your use of our services, even if E-Tech has been advised of the possibility of such damages.

You agree that you shall indemnify and hold E-Tech harmless from and against any and all claims, damages, losses, liabilities, and expenses (including reasonable attorneys' fees) arising out of or relating to your use of our services.



In no event will E-Tech be liable for any indirect damages whatsoever. E-Tech will not be held liable for any damages due to any virus, worm, Trojan horse, etc. The total liability of E-Tech to Customer under this Agreement shall in no event exceed the total sums paid by Customer to E-Tech.
Confidentiality:
E-Tech agrees, on its own behalf and on behalf of any agents it utilizes to perform E-Tech's responsibilities under this Agreement, that the materials and information which Customer provides to E-Tech or to which E-Tech gains access in the course of performing its responsibilities hereunder including, but not limited to, materials and information relating to Migration Services, Recovery Services, Data Services, software, hardware, technical and systems profiles, documents, records, programs, systems, data, disks, ideas, concepts, theories, designs, approaches, improvements, techniques, methodologies, methods, processes, formulae, procedures, ledgers, files, communications, technical requirements, names, addresses and other identifiers of individuals and business entities, financial information, insurance, and other know-how or information relating to Customer (collectively "Customer Information"), as between the Parties, are the property of Customer, and shall be used and viewed by E-Tech only within the scope of its rights and responsibilities under this Agreement, and shall not be otherwise disclosed to third parties by E-Tech or any of its agents without Customer's prior written approval.
The confidentiality obligations set forth in this Section shall not apply to information and materials: (1) that are or subsequently become publicly available without E-Tech's breach of any duties it owes to Customer or the breach of any confidentiality obligations of any of E-Tech's agents or affiliates which are owed to Customer; (2) was know to E-Tech prior to Customer's disclosure to E-Tech, other than any information or materials obtained from any of E-Tech's agents or affiliates which are either subject to confidentiality obligations in favor of Customer from such agents or affiliates of E-Tech or fail to fall with the exception categories (1), (2), (3), (4), or (5) described herein; (3) become known to E-Tech from a source other than Customer, other than by the breach of an obligation of confidentiality owed to Customer; (4) is independently developed by E-Tech without reference to or use of Customer Information; or (5) when client information is found to contain illegal data such as child pornography or information that is detrimental to national security.
E-Tech agrees to use Customer Information only to provide services hereunder and not to use such information for any other purpose.
E-Tech agrees to implement and maintain reasonable and customary security measures to safeguard Customer Information. Such measures shall include, but not be limited to, requiring employees who will have access to such information to agree to the confidentiality requirements of this Section.
Business entities, government entities and organizations whose data is successfully recovered by E-Tech provide E-Tech the right to use for promotional purposes their respective copyright protected logos and/or names. If any such business entity, government entity or organization does not wish to allow E-Tech use their respective copyright protected logo and/or name for promotional purposes, E-Tech will remove the copyright protected logo and/or name immediately upon request.
Parties acknowledge and agree that it may be necessary for Customer to share Customer Information with E-Tech in order for E-Tech to meet its obligations under this Agreement. With respect to the sharing, use, and protection of Customer Information, E-Tech agrees to the following:
To hold in strict confidence Customer Information obtained from Customer during this Agreement. Not to disclose Customer Information, in any form or medium, to any affiliated or non-affiliated person, firm or corporation except as necessary to perform services under this Agreement or as may be required by law. To the extent that E-Tech contracts with a third party that obtains Customer Information in order to provide services under this Agreement, E-Tech agrees to obtain contractual confidentiality protections to require the third party to hold Customer Information in strict confidence and not disclose it to any person unless required by law. E-Tech agrees to return all Customer Information to Customer either upon request or termination of this Agreement. E-Tech agrees to comply with applicable privacy laws and regulations including, but not limited to, the Gramm-Leach-Bliley Act, Public Law 106-102 (1999) as set forth in 15 U.S.C.A. § 6801, as amended to comply with applicable changes in such laws and regulations as these occur and become effective.
Credit Card Refunds:
In the event of a refund, we will not refund the credit card processing fees that were charged to your card. These fees are typically between 2.5% and 3.5% of the purchase price. We understand that this may be disappointing, but these fees are charged to us by our credit card processor and are not something that we can control.
Miscellaneous Provisions:
Customer warrants to E-Tech that it is the owner of, and/or has the right to be in possession of, all equipment/data/media furnished to E-Tech Inc.; and Customer will defend, at its expense, indemnify, and hold E-Tech harmless against any damages or expenses that may occur (including reasonable attorneys' fees), and pay any cost, damages, or attorneys' fees awarded against E-Tech resulting from Customer's breach of this section.
This Agreement is intended by the Parties to be the final expression of their agreement, and it constitutes the full and entire understanding between the Parties with respect to the subject hereof. This Agreement may be amended only by a writing signed by the Parties.
The construction, interpretation and enforcement of this Agreement shall be governed by the substantive contract law of the State of Wisconsin without regards to its conflict of law provisions.
Should any part, term, or provision of this Agreement be declared invalid, void, or unenforceable, all remaining parts, terms, and provisions hereof shall remain in full force and effect and shall no way be invalidated, impaired, or affected thereby.
NO WARRANTIES; DISCLAIMER OF ALL WARRANTIES: E-Tech MAKES AND CUSTOMER RECEIVES NO WARRANTIES OR CONDITIONS FOR ANY GOOD OR SERVICE, EXPRESS, IMPLIED, STATUTORY, OR IN ANY COMMUNICATION WITH CUSTOMER, AND E-Tech SPECIFICALLY DISCLAIMS ANY IMPLIED WARRANTY OF MERCHANTABILITY OR FITNESS FOR A PARTICULAR PURPOSE, AND ARISING FROM USAGE OF TRADE OR COURSE OF DEALING OR PERFORMANCE.
Your acceptance of these terms
By using this Site, you signify your acceptance of this policy and terms of service. If you do not agree to this policy, please do not use our Site. Your continued use of the Site following the posting of changes to this policy will be deemed your acceptance of those changes.