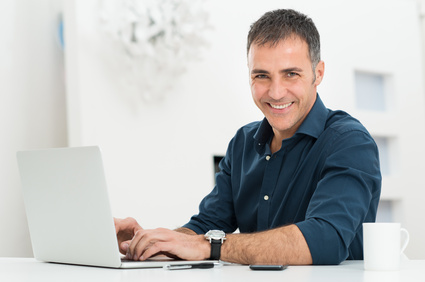 DacEasy to Quickbooks
DacEasy to QuickBooks Conversion
Sage, the manufacturer of DacEasy, has decided to continue to support existing Sage DacEasy customers in 2016 but has not planned a new release to DacEasy.
Converting from Sage DacEasy to QuickBooks does not have to be a formidable task if you select the right channels for the switch. With professional help, you can easily shift from Sage DacEasy to QuickBooks. Having the right tools, experience and technical staff specialized in QuickBooks data conversions will make all the difference toward a successful project.
Converting from DacEasy to Quickbooks Online, Premier, Pro, or Enterprise, has never been easier when you work with professionals who are designated to assist you with your business and are carefully tending to a plan to find the most suited QuickBooks product that would benefit your needs.
Transferring files from your current List Data and Transaction records out of your existing accounting application, running a full set of data cleanup procedures on the data, formatting the data to meet the QuickBooks requirements and then transfer all data to a new QuickBooks Company file ready to use, is just part of the services provided by expert services.
Some data conversion services also allow you the benefit to fully review your converted QuickBooks Company file prior to the final data transfer.
Why Switch to QuickBooks
Managing money
A convenient aspect is one that allows users to enter the due dates and payment information for all recurring bills. Users have the ability to print checks directly from QuickBooks while each transaction is recorded for easy access during future audits. Users can also link their bank accounts to the program and with the facility of viewing all financial records on a single screen, you can eliminate paper clutter.
Expense Billing
While racking up expenses for mileage, meals or large expenditures such as extended international travel, QuickBooks Pro maintains a feature that allows users to record each one. In addition, expenses may be saved according to client or job, giving users the benefit of not having to reconcile them manually.
Invoicing
With the simple touch of a button, you can now track sales and create automatic receipts and invoices. You can conveniently send these invoices to customers via email, while also allowing customers to be billed individually or in large batches. With a subscription to Intuit QuickBooks Merchant Services, you have the advantage of accepting credit and debit card charges through QuickBooks Pro.
Reporting
You can also run a variety of financial reports including year-over-year income, expense, trends and forecasting documents. Furthermore, each report can be exported into Microsoft Excel spreadsheet format and sent electronically via email.
Simple and User-Friendly
A new user setup feature provides users with a virtual orientation process. In addition, most of the program's features can be activated at the simple click of a button.
How can we help?
We convert all lists and all historical transactions, such as:
Chart of Accounts and balances
Customers, Jobs, and balances
Employees
Vendors and balances
Other Names
Inventory Items
Service Items
Non-Inventory Items
Salespersons
Sales Taxes
What makes us Different
We make sure most important business history is converted.
Work on your schedule. We provide weekend service as well as after-hours service, so your business is not affected.
Ensure your system is set up correctly – all tables and databases are working and your bank accounts are properly linked.
Get more out of your accounting system: We train you on how to use QuickBooks to its fullest potential.
Have an ongoing support team to troubleshoot issues and ensure your QuickBooks is growing with your business.
3 Simple Steps and You're On Your Way!
Analysis
A dedicated professional will provide one-on-one service getting to know you and your business. This helps us determine which QuickBooks products would best suit your business needs. This may include QuickBooks Enterprise, Payroll, Point-of-Sale System, or Field Service Management.
Setup
This process is vital to configuring your data and making sure all your business data is perfectly absorbed into QuickBooks.
Review
This gives us a chance to go through the entire process again to ensure we have imported everything you need, through a thorough second check.