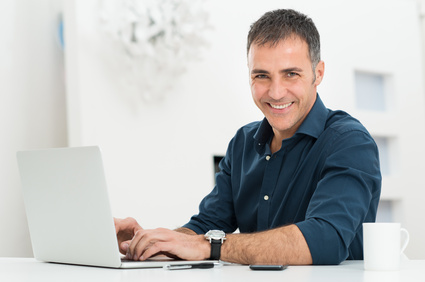 QuickBooks File Optimization Tips and Tricks
In the small business world, Intuit's QuickBooks accounting software continues to dominate, even as the cloud takes over.
Intuit added approximately 170,000 QuickBooks Online in 2018 reaching 2.55 million worldwide. QuickBooks Online subscribers outside the U.S. grew by 70 percent, to approximately 550,000.
When QuickBooks first debuted in the early 1990s, it quickly claimed up to 85% of the market, and subsequent releases have maintained and even increased that impressive share, with an estimated five million companies using the program today.
QuickBooks is strong enough to handle a number of accounting operations, such as creating payrolls, scheduling payments, a reminder of pending bills, managing inventory, monitoring shipping processes, and a lot more business specific operations.
When QuickBooks, however, looks after all your business accounting needs, a slight dip software performance is bound to happen which can, in turn, lead to hampering of productivity. When the company data files become unstable and lethargic, it takes longer for QuickBooks to process a transaction.
We've put together some tips and tricks on how to Optimize QuickBooks performance when there's a 'fly in the ointment'
Get a Swift Internet Connection
Hosted QuickBooks can be accessed from anywhere at any time via a portable device connected over a reliable internet connection. These devices include smartphones, laptops, and tablets, among others.
Choose SSD Server For Hosting QuickBooks
All the functions of hosted QuickBooks are processed on the cloud-based server. Hence, the performance of the server is vital to the software. Compared to many previous technologies, SSD (Solid State Drive) based servers have shown remarkably better speed in delivering the application-based solution over the cloud.
Integrate the Add-ons Smartly
Integrating smart add-ons with QuickBooks can streamline the operations brilliantly. On the other hand, if the add-on integration is done inefficiently, the chances are that it may spoil the effectiveness of QuickBooks and slow down the accounting process.
Remove any hidden corruption in your data file
One way to do this is to create a portable data file and restore it. Another way is to use a QuickBooks Data Recovery service. Run a rebuild on your data file at least once every 4 weeks. Then run a Verify and fix any errors in the QBWin.Log file.
Bring down the number of lists in your data file
When QuickBooks starts up, it loads all the lists into memory. So if you have 14,000 customers, they all get loaded into memory slowing down QuickBooks. This can be done by condensing your data file once a year.
Remove Unnecessary Memorized Reports
There are several cases where performance is slow when there are more than necessary memorized reports. Try getting rid of unwanted memorized reports
Keep your computer free of viruses and spyware
Not only do these put your data at risk, but they also slow down performance.
Close other windows when possible
This speeds up system performance when you're using QuickBooks.
Turn off automatic updates for QuickBooks
Automatic updates are useful, but you don't need to have it running constantly. Consider turning it on only at the beginning of the month.
Make use of customer profiles
Many of your customers will have similar characteristics. Use profiles to save time when entering customer data.
Consider desktop QuickBooks over QuickBooks Online
QuickBooks Online may be more convenient, but accessing it is usually slower than the desktop version.
Minimize Add-Ons
There are many useful add-ons for QuickBooks. They don't all need to run every time you start it up.
Quickbooks Data Services